LINKS
SUMMARY
Back in June, I had the chance to return to Columbia City, IN to run one of my favorite trail 5k's. Not only does the $20 registration fee get you entered into the race, the standard race T-shirt and post-race refreshments, but you also get a full pancake, sausage and eggs breakfast with your entry fee. They always have plenty of door prizes to give away after the race, and if you happen to win the race or your age group, you get a piece of clothing or other valuable prize, not necessarily another trophy to share your living space with.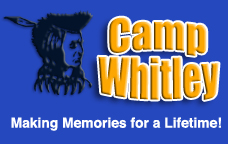 The "5k" course in almost certainly longer, but the course goes through a hilly woods, along gravel drives and through grass ways around and between fields. Portions of the course are in low, shaded areas and always seem to be wet, no matter the weather. In short, no one is setting any speed records on this course, so what does it matter if it is a little longer than 5k?
I got a solid 10 miles run in the morning of the race, going about 9 miles with my sister, before we packed up and made the mile drive over to the camp. I think I was singled out in the pre-race instructions when the race director advised people that there was always that one guy that got away from the rest of the race, so they would need to follow the course markings and not rely on being close to the lead ATV.
Having trouble finding results online, but I did win the race. By a minute or so.